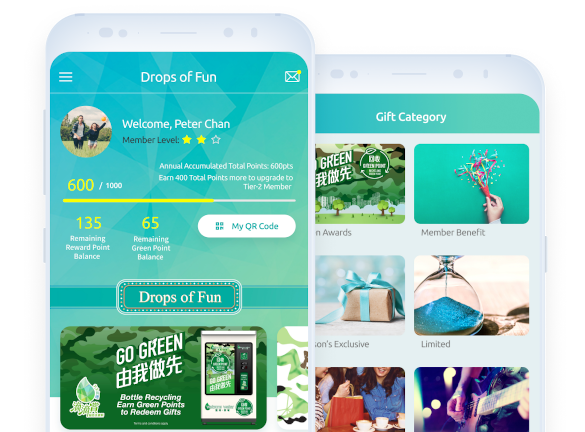 Welcome!
Earn Reward Points and Green Points for amazing gifts!
"Drops of Fun" Reward Program
Download the "Drops of Fun" mobile app and sign up as a Tier-1 Member. Untwisted the bottle cap of Watsons Water / PET bottle of Mr. Juicy selective products or open the pull-tab of Watsons Water selective products and scan the bottle cap/pull-tab QR code to earn Reward Points for irresistible gifts, birthday rewards and other surprising rewards.
What's new? By recycling empty water plastic bottle/ empty water aluminium can* via Green Point Smart Water Bottle Reverse Vending Machine, member can now earn Green Points for exclusive gifts!
* Water aluminum can recycling takes place at designated locations. Please visit "Recycling Green Point location map" for details.